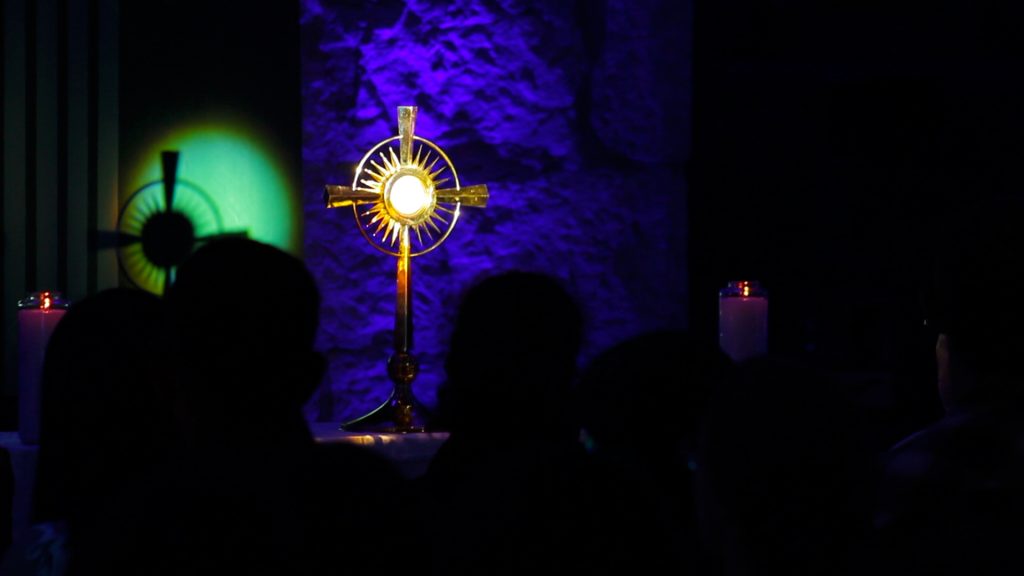 The Eucharist is the source and summit of the Christian life.
(Catechism of the Catholic Church, 1324.)
The event called The Summit is Mass and Adoration for young adults featuring contemporary music by The Divine Praises. Here is a video clip from a previous Summit:
The next Summit will be held Wednesday, March 21st at 7:00pm in the Newman Centre Oratory, 325 Gordon Street, not at Catacombs of the Basilica of Our Lady Immaculate, 28 Norfolk Street, Guelph.
An Outreach Ministry of the Newman Centre Guelph.