Welcome New Students. We look forward to meeting you. For O-Week activities, please click here.
On Sunday, November 24th, after Vespers, Cardinal Collins gave a talk on the life of Saint John Henry Newman and then presented us with a relic that is now mounted on the wall of our Oratory. It's a signature taken from a book that Newman signed. Thank you to Fr. Duffy.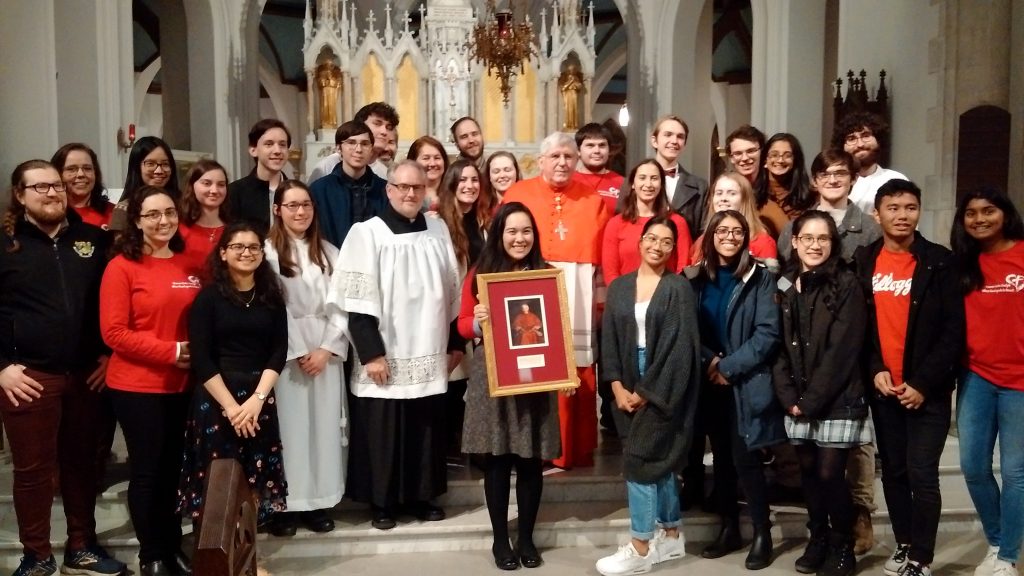 The Diocese of Hamilton Web site has photos from the event. The post is here.